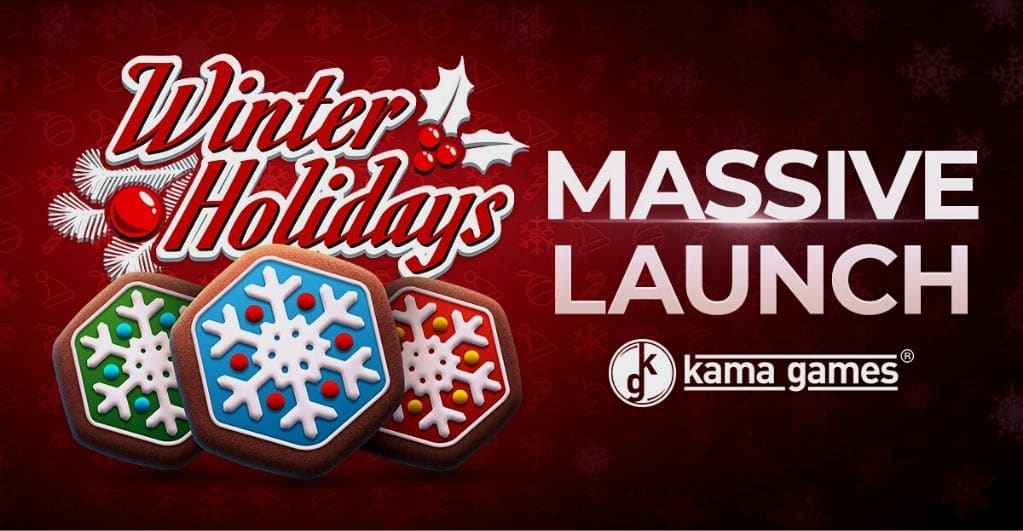 KamaGames is ready to launch its marketing campaign for the Winter Holiday with new games, features, bonuses, and free special boosters.
https://www.kamagames.com/news/WinterHolidays
The campaign will allow the players to engage with its new features while playing their favorite casino games from the wide selection from the KamaGames portfolio. The hands that the players will win will enable them to use the points to get in-game rewards. The more the points, the more will be the winnings. Players will be able to gather points so they may contend with the rivals and friends in KamaGames. There is a rating system that is available to all players across the globe. KamaGames is allowing the players to get the Special Boosters for free, a gesture to help them move up on the leaderboards. These booster points will multiply the players' earnings in the game when the player claims them.
KamaGames is also introducing new features to take the players' interest and excitement to the hilt. The features will include advanced jackpots and new tournaments in their current Slots titles. They are also introducing new slots, namely the Winter Buffalo slot. Winter Buffalo slot is an altered version of the original and most famous Buffalo Valley. Besides the addition of these new winter releases, KamaGames promises a huge variety of bonuses, contests, and promotions, besides the customized gifts and 3D avatars. Even though 2020 was an unusual year, it was promising to the industry at the same time. It was a time for the launch of landmark events along with exceptional releases. KamaGames' workplace has exceptional adaptability to maintain the gap in release while keeping the players engaged to new features. There has been a surge of 150 million new players in 2020, and the industry has reaped in terms of revenue as well. The upcoming Winter Holiday Campaign will allow KamaGames to perform even higher in these last few days of 2020, and the new year will be even more upbeat!