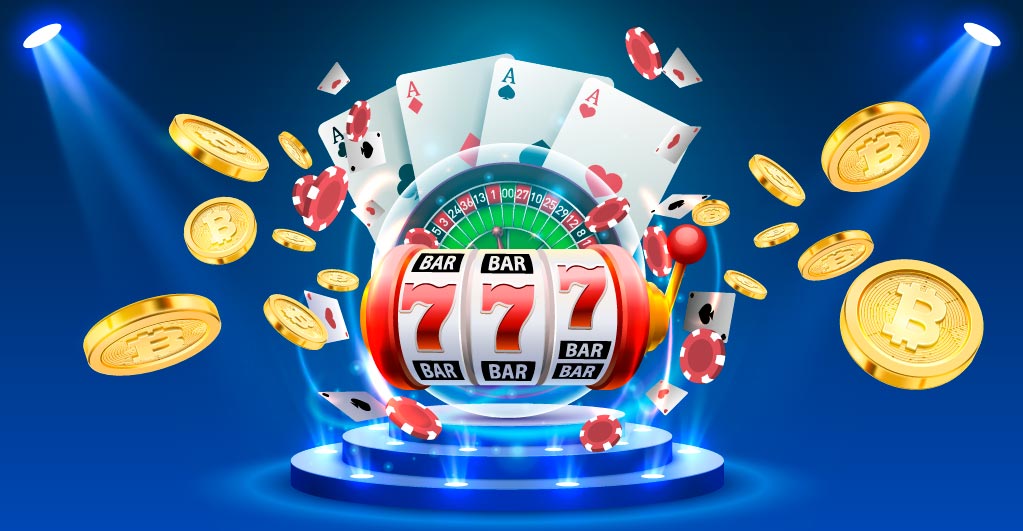 Introduction
Crypto gambling allows users a smooth gaming experience without having to experience any trouble while gambling at an online casino. Gambling with fiat currency has its own set of disadvantages that can be avoided with crypto gambling. Fiat currency transactions take longer to get processed and charge more fees than cryptocurrency transactions. Furthermore, cryptocurrency transactions are secure and anonymous, averting the involvement of banks while making deposits and withdrawals.
The Most Popular Crypto Gambling Games
Crypto gambling games are the games that one can play using cryptocurrency, or these are the games that utilize blockchain algorithms to determine the winner. These games are provably fair, and the selection of the winner is made randomly by algorithms avoiding bias against any player. Any casino that accepts cryptocurrency as a mode of payment provides a selection of crypto gambling games. Crypto poker is a popular card game which is famous in online casinos. Players can also play Blackjack, Craps, Slots, Dice, Roulette, Baccarat using cryptocurrency. Crypto gambling games can also be segmented into crypto table games, live casino games, and crypto video slots which are popular among millions of gamblers.
The Most Common Cryptocurrency Used for Gambling
Cryptocurrency uses blockchain technology which is built on decentralized applications. The most common cryptocurrencies which are used to gamble in online casinos are Bitcoin (BTC) and Ethereum (ETH). The advent of cryptocurrencies started in 2009 when Bitcoin came into existence, and its creator wanted to return the financial power in the hands of people. Bitcoin has a limited supply in the market that is 21 million tokens, and it cannot be duplicated. Bitcoin ensures safe and secure transactions, and since it is a decentralized mode of finance, there is no intervention from the government. Other cryptocurrencies used for gambling are Litecoin, Monero, Dash, Ripple, and so on.
The Role of Public Blockchains in Crypto Gambling
Blockchains are blocks where transaction information is stored, which join together to create a chain. The information is recorded permanently and cannot be altered, minimizing the risk of fraud. Blockchains are transparent and provide a scope of anonymity, allowing users to protect their personal and financial information while gambling. The transactions taking place are not mediated by any third party and are fair and trusted. Crypto gambling also ensures that the winners are randomly selected using the blockchain algorithm. The games are therefore provably fair, and it guarantees that the gambling operators cannot cheat and alter the outcomes of the games.
Advantages and disadvantages of Bitcoin Gambling Games
Bitcoin gambling games have advantages as well as disadvantages. A player should be well informed about both before beginning to play. The Bitcoin gambling games are old but are played in a new fashion with attractive audio-visuals and enhancing the user experience by conducting live games. Crypto casinos provide exclusive bonuses and offer to both new and existing players. Players can have access to all the latest developments in the gambling market and can switch between various game modes.
The disadvantages include the volatility of Bitcoin in the market, with its price fluctuating very often. The price can vary during the time that you won and the time that you actually withdraw your winnings resulting in either loss or gain on the part of the player. Therefore Bitcoin investment is risky, and one should be thoroughly informed about the market trends before investing and gambling in cryptocurrency.
Conclusion
With the advancement in technology and the popularity of cryptocurrency among the mass, crypto gambling has gained more active players. Crypto gambling has a lot of advantages over the traditional mode of gambling with fiat currency and ensures security and faster payments. The transactions are recorded on the blockchain, minimizing the risk of fraud, and the blockchain algorithm ensures fair gameplay.