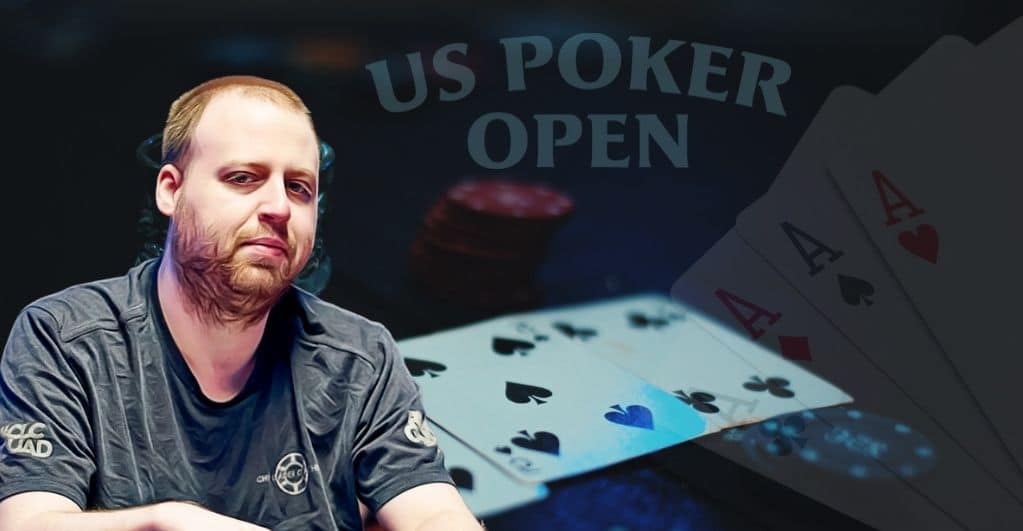 Joe McKeehen from Philadelphia is one of the seven finalists of the 2021 US Poker Open. The top prize is $200,200, and the rest of the six players will get a minimum of $38,500. McKeehen has a chip lead as he enters the finals table, and many believe that he has a very high chance of walking away with the title.
John McKeehen was the WSOP Main Event winner in 2015 and had made $7.7 million. Besides this win, he also has another $7 million in additional cash and two more winner bracelets. He now wants to add the US Poker Open title to his long list of laurels.
McKeehen is in the final of the third event of the Open, the $10,000 No-Limit Hold'em. He is the chip leader at the final table of seven. He is closely followed by Ali Imsirovic, who is having a brilliant run at high roller tables this year. Imsirovic is the top-ranked player on the PokerGo Tour ranking at present. 
Imsirovic, a Bosnian Professional poker player, has already won five tournaments this year. Regardless of his performance in the USPO final for Hold'em, he is set to increase his lead over the second-ranked player on the PokerGo ranking. Sean Perry, second on the PokerGo listing, is 266 points below Imsirovic at present. 
The other five players competing with Imsirovic and McKeehen are Steve Zolotow, Ray Qartomy, Justin Saliba, Jake Schindler, and Barry Hutter. 
The finals for the USPO Hold'em will begin on Sunday, 6th June. The match will be broadcasted on PokerGo's app with a one-hour delay starting from 11 PM Pacific Time. 
On Saturday, 5th June, the other finals at the PokerGo Studio also saw some tough competition. Sam Soverel also had a good day on Saturday. Soverel has become a poker high-roller over the last few years. He has also won Event 2 of the US Poker Open 2021, held in Omaha with 65 players, ten prizes, and a winning pot of $10,000.
In the PLO tournament, Alex Foxen, winner of WTP Online Series High Rollers, came in 7th place with $32,500. Matthew Ploof was ranked 6th with $39,000. In 5th place was Max Coleman with $52,000. Fourth-ranked was Dylan Weisman, with $65,000. Third place went to Marc Brody with $84,500.
The final match was between Sam Soverel and Jordan Cristos. Soverel came out on top and won his second PokerGo high roller tournament of 2021 with $175,000. Soverel has now amassed $14.8 million in cash prizes from live tournaments. 
Cristos came in second after Soverel and left with $130,000. He has accumulated $3.2 million over the course of his career till now.
The competition is intense this weekend, with many top players vying for World Champion titles. Poker aficionados will also have plenty of entertainment to watch and learn from the best players in the game.