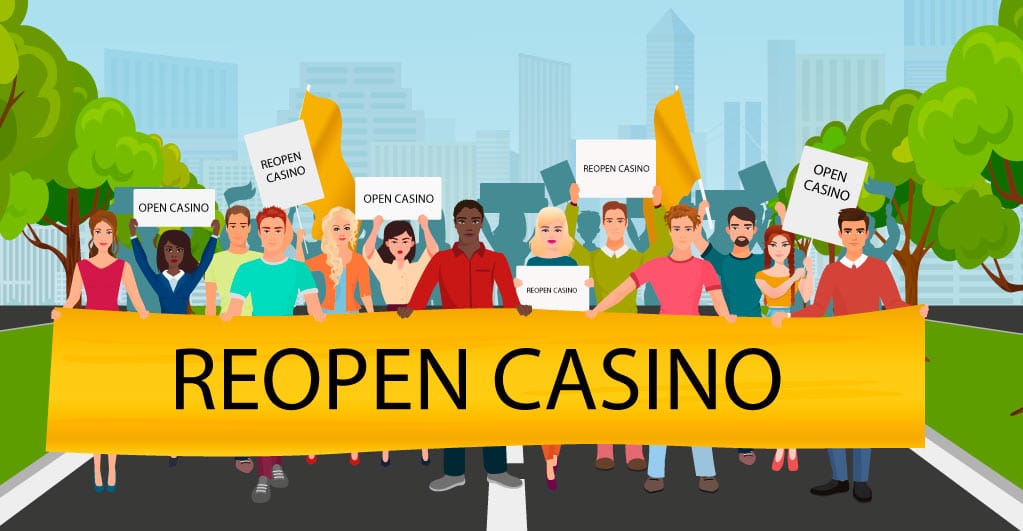 COVID-19 has proved not only detrimental to human health but also the economic health of a country and its people. With many businesses affected by it across the U.S., it has put the nation in economic doldrums, causing many working people to lose their jobs.
Casinos are among those businesses that have been hit hard by the pandemic. In the latest news, the fear of losing jobs is forcing the Upstate New York casino workers to gather in large numbers at its different gaming facilities on August 27, 2020. The purpose of the gathering is to protest the closure of commercial casinos due to COVID-19 and request the state government to allow them to reopen.
The gatherings are planned to be carried out at casinos located in different parts of the state, including the Rivers Casino Resort, del Lago Resort & Casino, and Resorts World Catskills, among others.
Workers are furious at Governor Andrew Cuomo for his biased decision in which he allowed most casinos and gaming facilities run by Indian nations to start their operations in the middle of the pandemic while ignoring those owned by non-Indians.
This created dissent among workers, which emerged in the form of a rally in Albany last week. However, Cuomo defended his decision, saying it was purely based on the type of businesses and how critical they are to the coronavirus.
The overall situation turned grim when few commercial casino operators warned their workers of losing their jobs if the shutdown extends beyond September 2020. To make it sound more explicit, the casino owners cited their furlough policy that was implemented since the shutdown was imposed in March 2020.
The argument that casino workers propose to support their demand is no reports of coronavirus spread at the casinos that are already open.