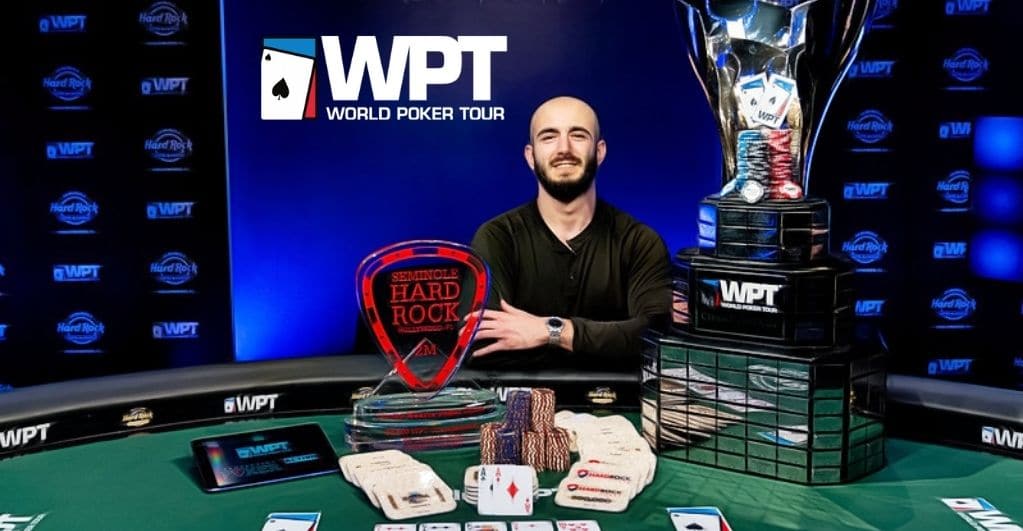 Brian Altman won the World Poker Tour (WPT) on Tuesday, becoming the third player in his career to do it. All three of his championship triumphs occurred in the Sunshine State of Florida, winning $613,225 for his third championship.
Altman's previous two triumphs took place on the same Seminole Hard Rock site, albeit in different parts of Hollywood. The player won the WPT Lucky Hearts Poker Open in 2015 and won again in 2020 at the same tournament.
Presently, Altman is among the list of seven players, winning the title three times. The rest of the players' are- Anthony Zinno, Carlos Mortensen, Eric Afriat, and Gus Hansen. But top of all is Darren Elias having four titles.
Altman claims the World Poker Tour title is exceptional, and joining the club of three-time champions makes him proud.
Altman came into the fourth day with a massive nine-player stack. Brian eliminated three players and held a six-handed final table with a massive stack. Altman started six-handed play with 23.950 million chips. The nearest counterpart, Jonathan Jaffe, had 8.175 million.
The winning run was put on hold, but Altman stepped up when Jaffe dropped to fourth. In addition, Zachary Smiley got knocked out by Altman and took 3-1 leads while playing against Gabriel Abusada. Abusada turned out to be a tough opponent to Altman. He didn't seem to mind. Rather than gradually re-enter the game, Abusada regularly went all-in, expecting to turn the tables in hand or two. Altman waited him out as he tried to cut into the lead. Altman, on the other hand, was unconcerned with his opponent's approach.
It's difficult to be patient when your opponent continues to put you to the test, especially when you have a large chip advantage and want to conclude the game right now.
On the final game, Abusada shoved pre-flop for 18.525 million chips. Here, Altman took an easy call placing Jacks. However, Abusada had to go for the gutshot straight draw but was unlucky, making Altman a winner.