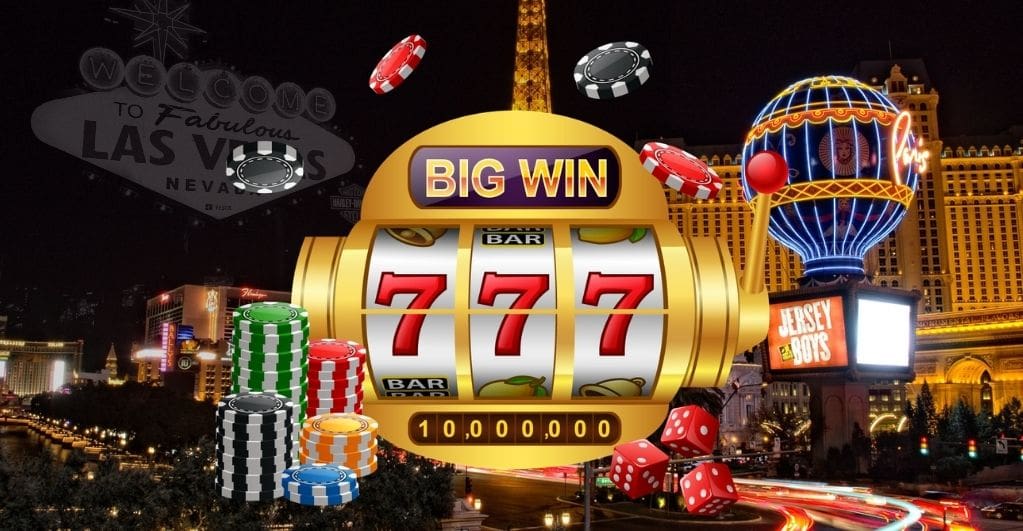 Having more than 136 casinos, Las Vegas is considered the slot machine capital of the world. There are different types of slot machines in Las Vegas casinos that range from single-coin, multi-coin, video slot, touchscreen machines, etc. Choosing the right slot machine is very important for a player; you do not want to gamble on a slot machine that is not supported by your bankroll. Further, you need to pick a slot machine that you are comfortable with because you are going to make money at the end of the day, and above all, it should be exciting to play with. In this article, we'll explain different types of slot machines in Vegas.
Types of Slot Machines in Vegas
If you are interested in playing slot machines in America, then Las Vegas is the right choice. Each casino in Las Vegas has a mix of denominations, jackpots, and machine types. Generally, if the casino is larger, you will find more slot machines. Now, let's know more about the best slot machines in Las Vegas –
Wheel of Fortune
In 1966, the first wheel of fortune slot was released, and it has been the player's choice since then. Wheel of fortune slots can be found in Las Vega's top casinos. This slot machine had made few instant millionaires over the years.
The Wheel of Fortune slot machine is a standard 3 reel machine that has special symbols and paylines. They are distinguished by the wheel of fortune show theme and the giant wheel.
There are more than two dozen wheel of fortune slot machines, and you can have access to the type of slot machine that would depend on the casino you play with. Few casinos have average jackpots, and quite often, the players are interested in money-wheel features.
Like a TV game show, you can have access to a bonus round, which offers a chance for you to spin the money wheel for cash prizes.
Triple Red Hot 7s
Few players won't go for extra features or fancy bonus rounds; they would like to attempt jackpots, spin the reels, and have fun. All this describes Triple Red Hot 7s.
Red hot 7s games slots have cool and beautiful graphics that have enormous fonts and symbols. Nothing about this game is small. The colors are energetic and vibrant, which does not overwhelm the user.
It is a simple game to play, and it has 3 reels, and it is a highly volatile machine, which implies that the winnings can be unpredictable when they come.
This slot machine has many features, where it offers free games; some games have game multipliers that can triple the winnings. You need to check with the casino to offer Red Hot 7s or not and proceed with the game.
However, this slot machine game comes with a high price. The minimum bet is $25 for one line, and the minimum bet for five lines is $125; the maximum bet goes up to $1,000 for five lines it is $5000.
The Monte Carlo
The Monte Carlo slot machine game is the most interesting game that has ever been created. These machines are of average person height, and in most of the Vegas casinos, they look huge.
These slot machine games offer multipliers and free spins, but the best feature of this lot is the roulette wheel present above the reels. When you get a Monte Carlo spin symbol, you can get a spin with it. Each one has various win amounts, and if you are lucky, one of them can provide you with a super jackpot.
The unique combination of the slot machine combined with roulette has made it one of the popular land-based games.
Megabucks
Megabucks is the most popular slot machine game of Vegas at all times. It is a simple game that has a huge progressive jackpot. When you are using this slot machine, you can expect free spins when you are playing, but you need to watch out for megabucks symbols.
These slot machines reward multipliers of up to five times, and if you are lucky, you can get straight across a pay line and win the Megabucks progressive jackpot. This slot machine game's jackpot has made more players rich within a few seconds.
These slot machines have three reels and one pay line going straight through the middle of the reels. This game features typical slot machine symbols like cherries, bars, and 7s. The main goal of this game is to match the symbols along with the pay line.
Megabucks progressive jackpot has a minimum prize of $10 million, and it can be an attractive bet for anyone. Slot machine players are highly interested when the jackpot goes up to higher amounts.
Double Jackpot
One of the best slot machines by Bally Technologies will appeal to players who would like to play classic slot games. This slot machine game has familiar fruit machines on the reels like bells, cherries, 7s, and bars representing singles, doubles, or combos of triple 7. A double jackpot slot machine can pay big winnings. Landing a double jackpot symbol is a regular winning combination; you can win multipliers up to 16 times. This slot machine game is a simple slot machine; you need to relax, spin and win.
Final Thoughts
Casinos in the US have existed for more than hundreds of years, and they are popular till now. It is popular with people who would like to play low-risk, high-reward game models and are interested in playing more. As long as people are attracted to a lavish lifestyle handled with millions and millions of dollars, they might always be willing to take the risk. Las Vegas has other modern slot machines that offer various bonus games, free spins, and special symbols that work in various ways. Further, we can expect more slot machines to be developed soon.