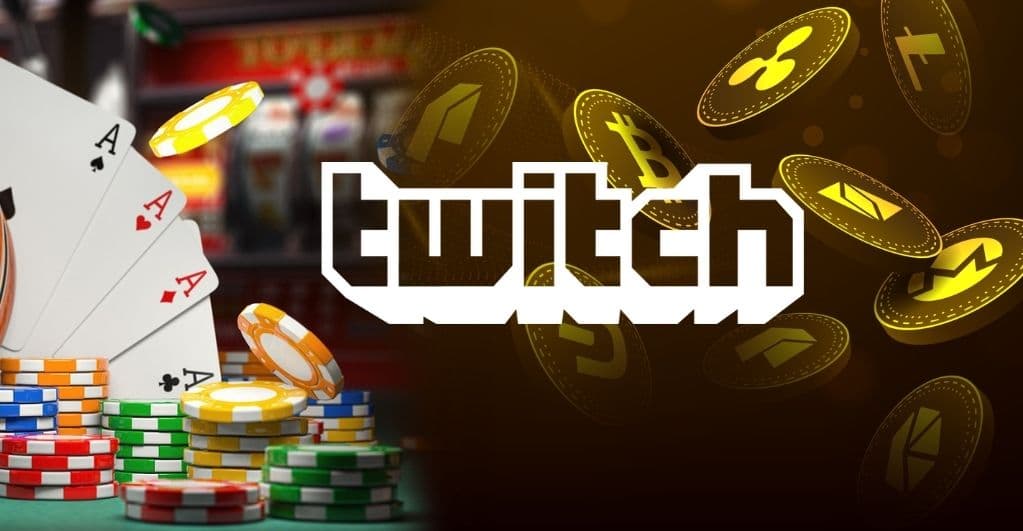 Twitch, the famous Amazon-backed streaming platform, is facing issues with shady crypto gambling. Tyler Niknam, a famous streamer with 1.5 million followers, recently live-streamed his gambling ventures on Stake.com. The streamer, sponsored by Stake.com, seemed to score big numbers, which went up to 400,000 dollars worth of cryptocurrency at times.
Other than the primary suspicion as to how Tyler never went broke, another major issue with the stream was Tyler accessed the website from his location. Players visiting Stake.com from a US-based location get a message that its services are not allowed in the nation.
While the platform doesn't possess a gambling license in any state, many streamers like Tyler are using VPNs to access it. Legal experts suggest that promoting any gambling platform, which is not permitted in the US, can even count as promoting illegal gambling.
Tyler's private Discord message to xQc (Felix Lengyel, 25) also came to light, where the streamer is stating Canada must happen as soon as possible. xQc also streamed slot content but stopped the previous month. After a few days, Tyler moved to Canada and fixed a routine where the streamer gambled for hours. However, both Tyler and xQc have refused to make any official comment on the situation.
Twitch is currently the biggest streaming platform, so the company must be cautious amid the ongoing gambling surge. Twitch is experiencing a gambling boom because of the emergence of "crypto casinos"—websites where gamblers can buy cryptocurrencies like Bitcoin and Ethereum to play in digital games of chance like slots, blackjack, and baccarat.
Moreover, platforms like Roobet and Stake are paying big-time streamers to live stream the games. They are going as far as letting streamers win thousands of dollars worth of cryptocurrencies. As per rumors, another famous gambling platform, Duelbits, approached Adin Ross and offered around 1.5 million dollars per month to stream slots. There is a private Discord DM between Duelbits and Adin floating across the web that supports the claim.
Around 64 of the most-watched Twitch streamers have already promoted or streamed slots-related sponsorship deals. Many of them are part of Twitch's Partner Program.
Mizkif, another popular streamer, stated that casinos offered him appealing sponsorships. The streamer even agreed and streamed gambling-related content five times on the channel. However, Mizkif stopped the streams, stating morals came into play. He felt bad promoting gambling content. Gambling can cost people a considerable amount of time and money, unlike Mizkif's other streaming sponsorships.
Experts believe that Twitch must act now to moderate the situation before it gets controversial. The platform strictly prohibits streaming any illegal content, but there are no specific guidelines related to gambling streams. Comparatively, Facebook Gaming and YouTube only allow such streams if the platforms were previously reviewed. However, Twitch says that the company is closely monitoring such content and ensuring it meets the community guidelines.